Humble Beginnings...

CL Tools, owned and operated by Oswaldo Batallas, C.E.T., is a division of a successful industrial surveying company Center Line Construction Surveys Ltd. Throughout Mr.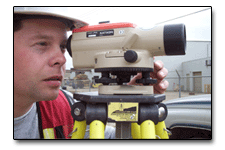 Batallas's 43 years of surveying experience he became frustrated with conventional surveying tools.

After many long discussions with his surveying team he drafted the first line of CLT adapters. His goal was to develop the highest quality surveying tools; thus providing his team the best opportunity for success in the field.


Today

CL Tools has become the leading manufacturer of prism anchor bolt adapters, prism hydrant adapters, mini-prism extensions and magnetic brackets in North America.